Our spa family is growing!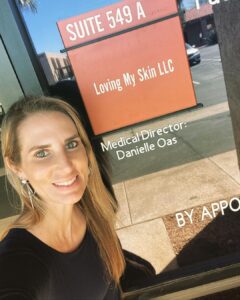 Danielle has officially claimed us!!!
As many of you have noticed, we have had A LOT of changes since the beginning of the year! Last month we had all of our storefront vinyl replaced and we officially added Danielle to our signage. Since she has joined our team, we have added B12 shots with MIC, filler, Dysport, PRP injections, PRP microneedle, and PDO threads. If you are on Instagram, Danielle has some of her work posted on @Oas_thetics or you can schedule a consultation with her at no cost to you. She is absolutely masterful with sculpting and refining the face/neck while keeping it very natural looking.
Photos from one PDO thread lift (cheek, eye, and forehead only). After photo was taken 1 month after POD thread treatment.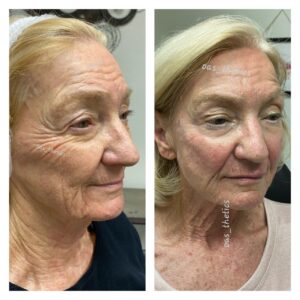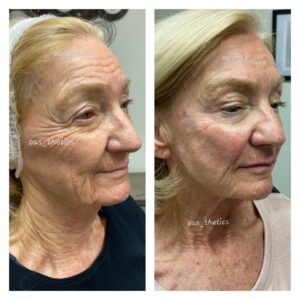 This is what another client thought after experiencing threads around her jaw and lips: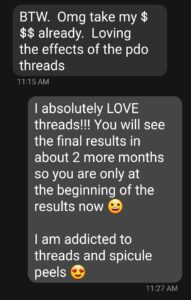 "BioNeedle" Spicule Peel is here!!!!!
My goodness, this quickly became a client favorite! If you haven't experienced the amazing spicule peel yet, what are you waiting for? Spongilla spicule is extracted from freshwater sponge, and it accelerates the natural cell cycle from (appx) 28 days to 7 DAYS! Peeling intensity will vary based on peel intensity, client goal, and spicule peel used.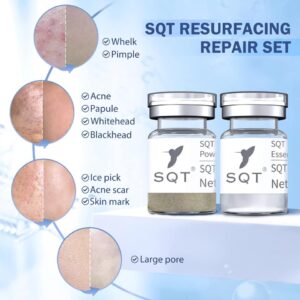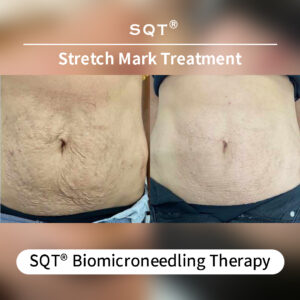 Amanda is now a Training and Development Manager
It is no secret that Amanda is a bit of a "Skin Nerd," but those skills are something that everyone needs access to. Amanda will now be sharing her passion with other Arizona Estheticians as their Training and Development Manager for the SQT Spicule Peel. If you know of a cosmetologist or esthetician in Arizona that would be interested in adding this to their services, please have them contact Amanda directly or via email at [email protected]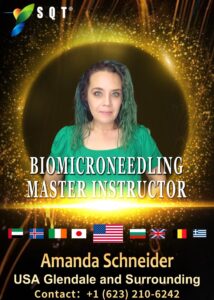 NEW ADDITIONS to LMS services!
ThermoClear and Plamere Plasma Pen have joined our spa services! These two machines are both FDA approved and have been recently introduced to Arizona Estheticians.
ThermoClear will target irregular skin lesions and pigment, while Plamere is the new Fountain of Youth.
* This radio frequency machine (low and high radio frequency) will help treat sun spots, age spots, acne scars, injury scars, cholesterol deposits, sebaceous hyperplasia, keratosis, fibromas, skin tags, cherry angiomas and spider capillaries, among others.....can you hear our excitement????
* Treatment sessions are scheduled in 15 minute treatment intervals.
* Most lesions take less than 12 seconds to treat.
* Some lesions may require more than one treatment.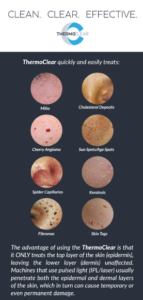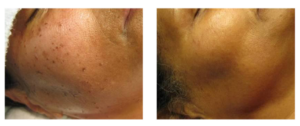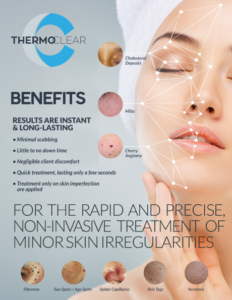 Plamere Plasma Pen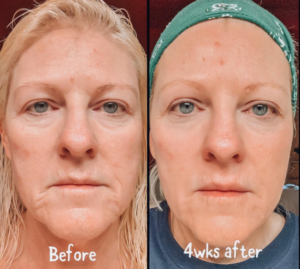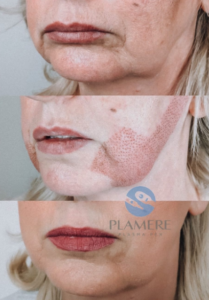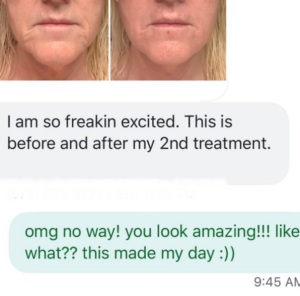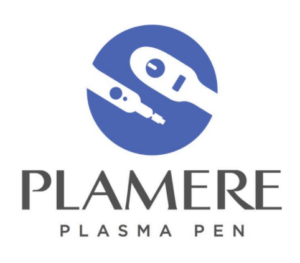 The Plamere Plasma Pen is a revolutionary non-surgical, FDA approved, and non-invasive method to treat sagging skin, wrinkles (including deep, resistant wrinkles), and acne scars with amazing results normally only achieved by surgery.
If you are looking to significantly tighten, lift, resurface, rejuvenate and regenerate practically any area of your skin – the Plamere Plasma Pen treatment is right up your alley. If you think Plamere might work for you, please book your complimentary Plamere Plasma Pen consultation today!
Most common areas that can be effectively treated with Plasma Pen:
*Accordion lines – the lines that form outside of the mouth when you smile
*Acne scars – improvement in the appearance of post-acne marks and scars
*Crow's feet around eyes
*Forehead lines
*Jowl / jawline tightening
*Marionette lines – The creases or folds that run vertically from the corners of the mouth down to the chin
*Nasal labial folds / smile lines – The folds that run from the sides of your nose down to the edge of your mouth
*Necklines, turkey neck
*"Smoker's lines" – those vertical wrinkles also known as lipstick lines around the mouth---yes, drinking from a straw will cause this as well.
*Stretchmarks
*Upper and lower eyelids – Bags and hoods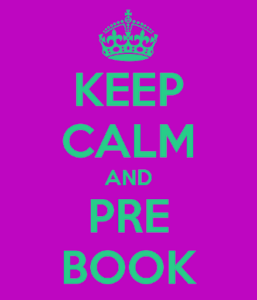 ****Pre-booking your appointments is highly encouraged! We have had a large influx of clients over the last few months. Demand for our services is very high currently and that causes the schedule to fill extremely quickly. Please do not hesitate to contact your therapist for scheduling assistance or to be placed on our waitlist.
Skincare client text line: 623-210-6242
Massage client text line: 623-810-8269