Skincare Services (just a glipse)
Customized Facial 60-minutes                                 $85

Relaxing 90-minute Facial                                       $115

Spicule Peels                                                          $269

CIT/Microneedle 90 minutes                                 $175

PRP Microneedle (incl dermaplaning)                  $300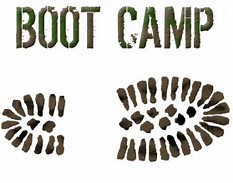 We now offer a fully customized Skincare "Bootcamp" package. You and your therapist will work together to choose the services that will best fit your goals and budget. You choose what your self-care bundle looks like.
Will it include monthly massages or facials?
Will you be focused on bundles of PRP and Spicule treatments?
Will you use the bootcamp to address your concerns with pigmentation or anti-aging?
Will you include your initial homecare retail needs?
Will you spoil yourself with a PDO thread lift?
Will you include gratuity?
How long will you need your payments to be stretched?
You can start the approval process (without any risk of damaging your credit) by visiting our "Payment Plans" tab at the top of this page.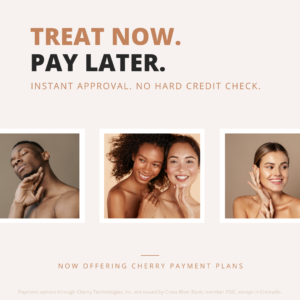 Massage Service
We have a wide range of techniques that will appeal to everyone. You set up the appointment for how much time you want and let us know what treatment you want within that time. Every session is customized so you leave our spa getting exactly what you wanted!!!
     Relaxation Massage
60 minutes             $70
90 minutes             $100
2 Hours                  $125
     Pain Management & Mobility Massage
60 minutes             $70
90 minutes             $100
2 Hours                  $125
 One Hour Pregnancy Massage    $85
---
Waxing Services
Brazilian Wax (1st time or beyond  5 weeks)                    $68
Brazilian Wax (Maintenance)                                          $45
Bikini Wax                                                                     $30
Back Wax                                                                      $58
Brow Wax                                                                      $18
Lip/Chin Wax                                                                 $12
Lower Leg Wax                                                             $40
Underarm Wax                                                              $15
Nose/Ear Wax                                                               $10
Full Leg Wax                                                                 $70
Buttocks Wax                                                                $35
Chest Wax - Male                                                         $58
Cancellation Policy
We understand that unanticipated events happen occasionally in everyone's life. In our desire to be effective and fair to all clients, the following policies are honored:
24 hour advance notice is required when cancelling an appointment. This allows the opportunity for someone else to schedule an appointment. If you are unable to give us 24 hours advance notice you will be charged the full amount of your appointment. This amount must be paid prior to your next scheduled appointment.
No-shows
Anyone who either forgets or consciously chooses to forgo their appointment for whatever reason will be considered a "no-show." They will be charged for their "missed" appointment.
Late Arrivals
If you arrive late, your session may be shortened in order to accommodate others whose appointments follow yours. Depending upon how late you arrive, your therapist will then determine if there is enough time remaining to start a treatment. Regardless of the length of the treatment actually given, you will be responsible for the "full" session. Out of respect and consideration to your therapist and other customers, please plan accordingly and be on time.
We look forward to serving you!